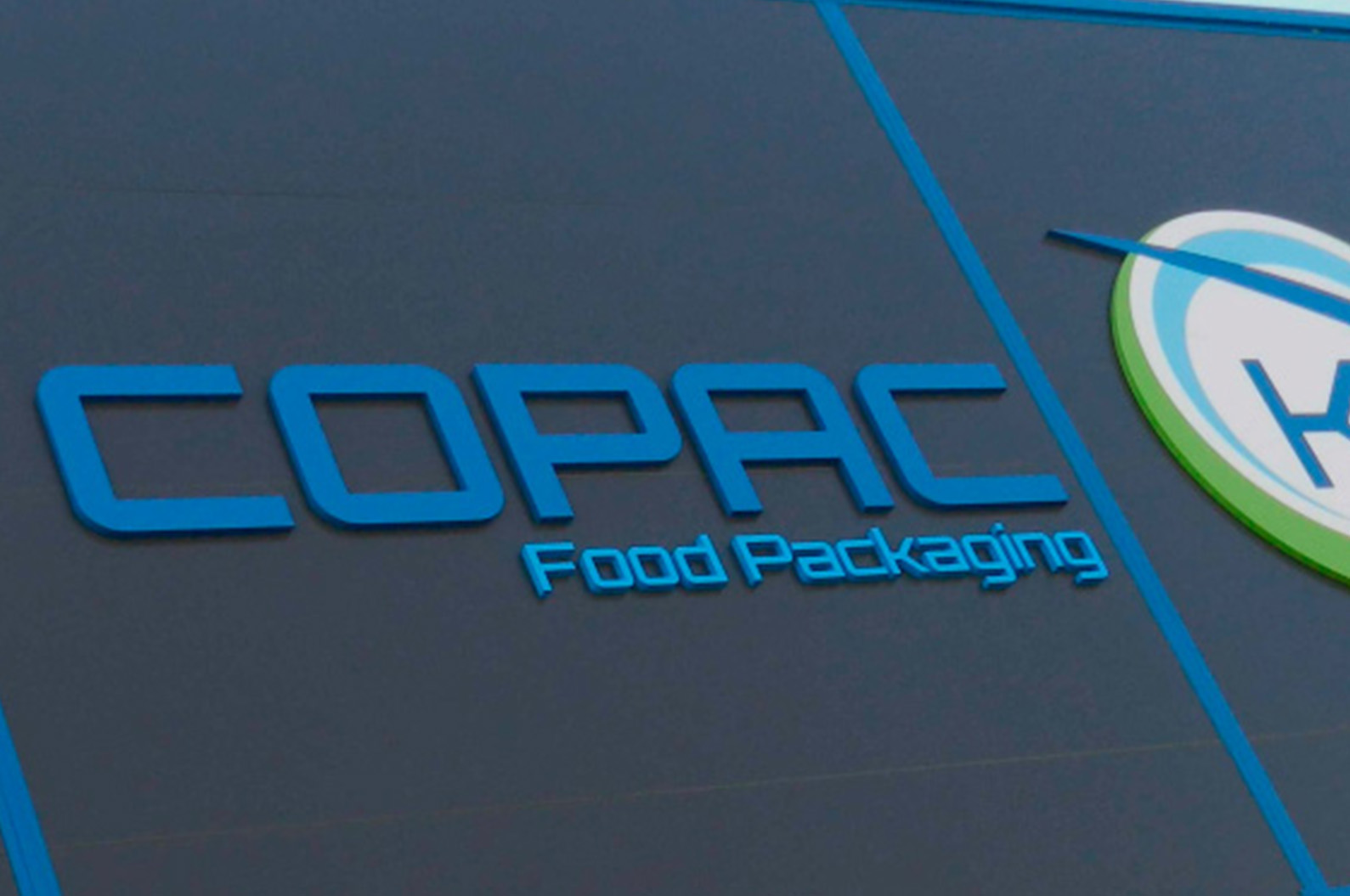 Arrival at Copack of the fourth machine to manufacture shrink vacuum bags.
Arrival at Copack of the fourth machine to manufacture shrink vacuum bags. We have acquired its fourth machine for the manufacture of shrink bags, this latest technology machine will be able to produce 113 bags per minute. Copack has always made an effort to provide its customers quickly, shortening the delivery time from the receipt of orders in our system to their dispatch, is one of the priority objectives for us.

We have eight cutting and welding molds for the manufacture of containers in different formats: Standard formats such as round bottom sealing, straight bottom sealing and straight side sealing. For special formats we have V-shaped sealing in different widths to pack from cheese wedges or individual pizza slices to kid or lamb legs, cutting and sealing mold for the manufacture of special bullet-shaped bags for packaging. of whole hams, wrapped bags and to finish the mold for the manufacture of pre-cut bags in a reel, one of the favorites in the strawberry meat sector.

Four high-performance machines, eight cutting and sealing molds, continuous investments in high-performance machinery for the manufacture of packaging for the food industry, different plastic materials, market launch of recyclable packaging and sheets, places Copack together with others food packaging companies with the largest offer on the market.

Our motivation for the constant search and research on new packaging technologies as well as new packaging formats and the continuous acquisition of new machinery, is based on our satisfaction of being able to respond to the needs of the food industry, being prepared to adequately advise our customers and have the most suitable packaging for their products.